Important Update: RBDigital App to be shutdown no later than December 30, 2020
We have been advised that the shutdown of the RBdigital platform will occur no later than December 30, 2020. That means that ebooks and audiobooks on RBdigital will no longer be accessible from the RBdigital app and website. Once this process is complete, the only way to access Connecticut State Library ebook and eaudio content will be through the SimplyE app.
eGO is the Connecticut State Library's statewide library eBook platform, currently being rolled out to libraries.
Take look at a sample of recently purchased titles available through the SimplyE App. You'll also find a list of Simultaneous Use and Perpetual Ownership titles here.
Check here for news and updates.
Project Partners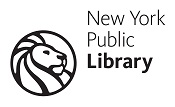 Libraries that are Live in the SimplyE app:
Beacon Falls – Beacon Falls Public Library
Bethlehem – Bethlehem Public Library
Bloomfield – Prosser – Bloomfield Libraries
Branford – James Blackstone Memorial Library
Chaplin – Chaplin Public Library
Clinton – Henry Carter Hull Library
East Granby – East Granby Public Library
East Haven – Hagaman Memorial Library
East Lyme – East Lyme Library
East Windsor – The Library Association of Warehouse Point
Easton – Easton Public Library
Ellington – Hall Memorial Library
Essex – Ivoryton Library
Goshen – Goshen Public Library
Griswold – Slater Library
Groton – Groton Public Library
Hamden – Hamden Public Library
Hartford – Hartford Public Library
Litchfield – Oliver Wolcott Library
Lyme – Lyme Public Library
Madison – E.C.Scranton Memorial Library
Milford – Milford Public Library
Morris – Morris Public Library
New Britain – New Britain Public Library
New Fairfield – New Fairfield Free Public Library
New Milford – New Milford Public Library
North Branford – North Branford Public Library
Norwich – Otis Library
Plymouth – Terryville Public Library
Ridgefield – Ridgefield Library
Sharon – Hotchkiss Library of Sharon
Shelton – Plumb – Shelton Library System
Southington – Southington Library
Stamford – The Ferguson Library
Washington – Gunn Memorial Library
Waterbury – "Silas Bronson Library"
Watertown – Watertown Library Association
West Hartford – West Hartford Public Libraries
Weston – Weston Public Library
Windham – Guilford Smith Memorial Library
Windham – Willimantic Public Library