eGO is the Connecticut State Library's statewide library eBook platform, currently being rolled out to public libraries. See a list of the public libraries that are currently live in the eGO program.
Please Note: The SimplyE app is no longer available for public libraries as we transition to the Palace app in early 2022. Check back here for updates.
The Palace Project App is now being rolled out to Connecticut Public Libraries! If you are interested in going live in the app and sharing this FREE resource with your community, contact Brad Bullis at bradley.bullis@ct.gov
You can keep up with the Palace Project on our youtube channel where you'll find recordings of Open Office Hours, Coffee Chats, and other marketing and promotional videos!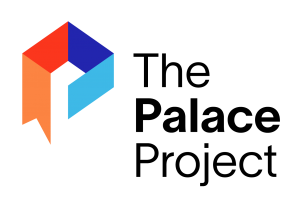 The Palace Project is a transformational new library-centered platform for digital content and services that will allow libraries to purchase, organize, and deliver ebooks and other digital content to their patrons quickly and easily while protecting patron privacy. The Palace Project will give libraries greater control over the acquisition and delivery of ebooks and audiobooks and make more diverse ebooks easily available to libraries and their patrons while advocating for the needs of libraries in the marketplace. The Palace Project is supported by the John S. and James L. Knight Foundation.
Take look at a sample of recently purchased titles available through eGO CT. You'll also find a list of Simultaneous Use and Perpetual Ownership titles there.
Project Partners



Libraries that are Live in the Palace app as part of the eGO CT Program:
Andover – Andover Public Library
Avon – Avon Free Public Library
Bloomfield – Bloomfield Public Library
Branford – James Blackstone Memorial Library
Brookfield – Brookfield Library
Clinton – Henry Carter Hull Library
Columbia – Saxton B. Little Free Library
Coventry – Booth & Dimock Memorial Library
Cromwell – Cromwell Belden Public Library
East Hartford – East Hartford Public Library
Easton – Easton Public Library
Fairfield – Fairfield Public Library
Goshen – Goshen Public Library
Groton – Bill Memorial Library
Hartford – Hartford Public Library
Hebron – Douglas Library of Hebron
Ledyard – Ledyard Public Library
Moosup – Aldrich Free Public Library
New Fairfield – New Fairfield Free Public Library
New Milford – New Milford Public Library
Old Lyme – Phoebe Griffin Noyes Library
Plainville – Plainville Public Library
Salisbury – Scoville Memorial Library
Scotland – Scotland Public Library
Sharon – Hotchkiss Library of Sharon
Stamford – Ferguson Library
Stratford – Stratford Library Association
Washington – Gunn Memorial Library
Weston – Weston Public Library
Westport – Westport Library
Windham – Guilford Smith Memorial Library
Winsted – Beardsley Library